Anti-Nuke Who's Who Professor Harutoshi Funabashi, Chairperson of the Citizens' Commission on Nuclear Energy Nuke Info Tokyo No. 160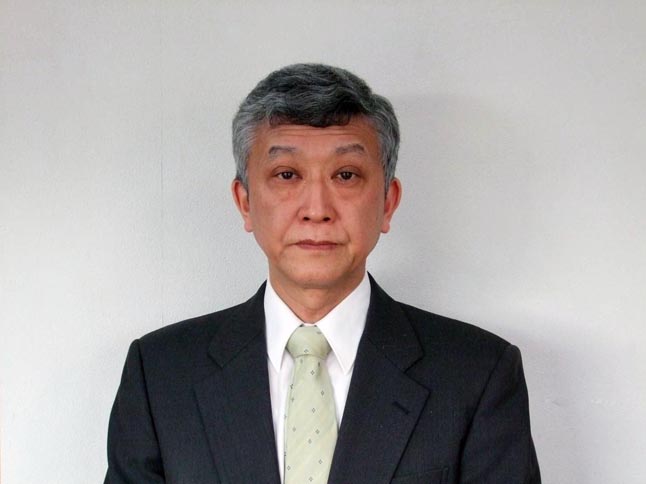 Professor Harutoshi Funabashi

Professor Harutoshi Funabashi is a sociologist who has carried out research on various themes concerning pollution and environmental issues since the 1980s. As one of the founders of the Japanese Association for Environmental Sociology, formed in 1992 and which boasts one of the largest  memberships in the world (roughly 600 members), he continues to lead the Association despite being over 65 years of age.
Prof. Funabashi serves as chairperson of the Citizens' Commission on Nuclear Energy, established in April 2013, organizing the discussions which have included the participation of many citizens and specialists over the last year. The agenda for pursuing a nuclear phaseout is systematically organized and policy principles and criteria for the resolution of the issue are clearly set out in the "Road to a Society with Zero Nuclear Power Stations – The Citizens' Nuclear Phaseout Policy Outline."
Since 1989, Prof. Funabashi has been grappling with the issue of the nuclear fuel cycle facilities in Rokkasho Village, Aomori Prefecture, and visits the area each year. He has conducted hearings with a large number of people in the Aomori Prefecture council and administration as well as with residents and journalists, has critically analyzed the policies that gave rise to this concentration of radioactive waste, of which there are few examples of its kind in the world, and has published many books and papers on the subject. His research attitude of getting to know the area well has gained him the trust of many people, and he is displaying leadership in such organizations as the Science Council of Japan and the Japan Sociological Society.
Prof. Funabashi is actively involved in civil society, making policy proposals for the realization of a recycling-based society and making efforts in many regions to support the startup of renewable energy projects run by local citizens. He has also been active in the local residents' movement in Oiso Town, Kanagawa Prefecture and serves as a director of the "Oiso Eneshift" formed in the town in 2013.
Prof. Funabashi's research is not limited to energy issues. He has also conducted research on a wide range of themes including the two areas that have Minamata disease, Kumamoto and Niigata, noise and vibration pollution associated with the construction of the Shinkansen (bullet train) and waste issues, but his career as a sociologist began as a theorist. Later, advancing to research in social problems, touched off by the experience of meeting ecologists while studying in France, he began to concentrate on research in environmental issues from the age of about 40.
It is not well known that Prof. Funabashi studied aeronautical engineering at the Faculty of Engineering, the University of Tokyo. Faced with the university uprisings of the late 1960s, he apparently decided to study sociology after seeking a path for his future life. Prof. Funabashi has a 5 kW solar panel system installed on the roof of his home. Originally, this was a 250 W panel system that he made himself in 1993 from parts bought in Akihabara (Tokyo's electrical parts and appliance district), and which he has continued to improve and upgrade since that time.  This is a practical project that was made possible by his experience of studying engineering as an undergraduate, and is symbolic of his posture of pushing forward with local social reform while analyzing modern society at a high level of abstraction.
Prof. Funabashi's hobbies are trekking and music. However, extreme hard work in recent years has kept him away from the mountains. He is fond of Beethoven's symphonies and also likes to sing. At the alumni even every March (I was also one of Prof. Funabashi's students) it is possible to see Prof. Funabashi singing the Hosei University anthem in ringing tones.
*Associate Professor of Environmental Sociology, The Faculty of Arts, Shinshu University
-Obituary-
Professor Funabashi passed away suddenly on 15 August 2014.
We mourn his untimely passing and honour his great contribution to the movement.
May he rest in peace.