Childhood thyroid cancer cases confirmed in the Fukushima Health Management Survey and others
Fukushima Prefecture has been implementing thyroid gland examinations for children (born between April 2, 1992 and April 1, 2012) who were living in the prefecture at the time of the earthquake and nuclear disaster. The results are summarized in the table below: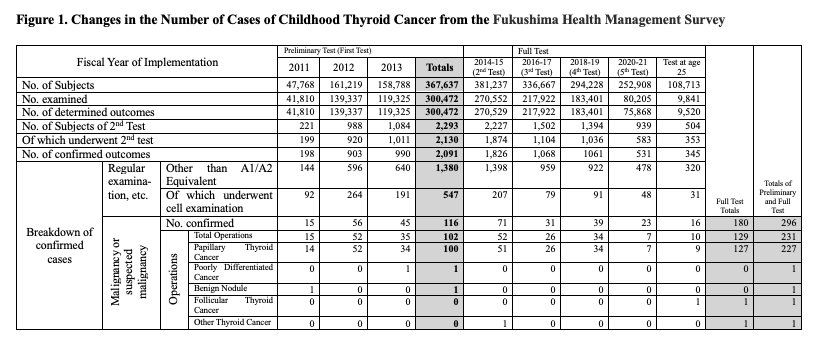 In addition to the 295 children with thyroid cancer confirmed in the survey (excluding one with benign nodules), 43 other patients were identified outside of the tally in the cancer registry, bringing the total number of children aged 18 or younger with malignant or suspected malignant thyroid cancer who were living in Fukushima Prefecture at the time of the accident to 338. Note that the screening uptake rate at the age of 25 is low. 
Surveys have found thyroid cancer in children at a rate dozens of times higher than normal.