Decommission Monju! 2015, Stop Takahama Units 3 & 4/ Report on National Public Meetings ~Nuke Info Tokyo No. 170
The 'Decommission Monju! 2015' National Public Meeting was held on 5 December 2015 in Fukui City. 750 participants from all over Japan demanded the decommissioning of the Monju fast breeder reactor (FBR). Three of us attended from CNIC.
Twenty years has passed since the accident, on 8 December 1995, involving a fire resulting from a sodium leak at the Monju reactor, situated in Tsuruga City, Fukui Prefecture. During these 20 years, Monju has hardly been operational, with another accident in August 2010, involving a fuel replacement crane falling into the nuclear reactor. Furthermore, it was disclosed in November 2012 that more than 10,000 maintenance checks had not been performed. Then, on 13 November 2015, the Nuclear Regulation Authority issued an advisory to the Ministry of Education, Culture, Sports, Science and Technology (MEXT) that Japan Atomic Energy Agency, the operator of Monju, should be replaced and a new operator found. The fast breeder reactor Monju, which had been considered the linchpin of the nuclear fuel cycle, is now facing a major turning point.
At the public meeting, a dialogue on 'Questioning the pros and cons of the nuclear fuel cycle' took place between Tatsujiro Suzuki (former Vice-Chairman of the Japan Atomic Energy Commission, Director of the Research Center for Nuclear Weapons Abolition, Nagasaki University, RECNA) and Hideyuki Ban (Co-Director of CNIC). At the end of the meeting, residents of Fukui Prefecture reported that they were planning to launch a court case against the national government demanding that Monju's construction permit be revoked (filed with the Tokyo District Court on 25 December 2015).
Following the Monju meeting, participants joined another rally, 'Stop Takahama Unit 3 & 4 Restarts!' in a neighboring park, expressing their opposition to the restarts and their support of a temporary injunction to stop the Ohi and Takahama reactors. After the rally, 1200 people marched through Fukui City chanting slogans such as 'Decommission Monju!' 'Stop the nuclear fuel cycle!' and 'No restarts!'
Outline of the dialogue 'Questioning the pros and cons of the nuclear fuel cycle'
What was your first impression on hearing the news of the Monju accident 20 years ago?
Suzuki: I was in the USA at the time, where there had already been reports of accidents caused by sodium leaks in FBRs, so I thought, now Monju, too. Rather than any technical problem, I was more shocked by the cover-ups and organizational problems that were exposed. The Monju accident must have caused a strong sense of crisis within Donen (Power Reactor and Nuclear Fuel Development Corporation) and the Japanese Atomic Energy Commission at the time. Unfortunately that sense of crisis has faded over the last 20 years.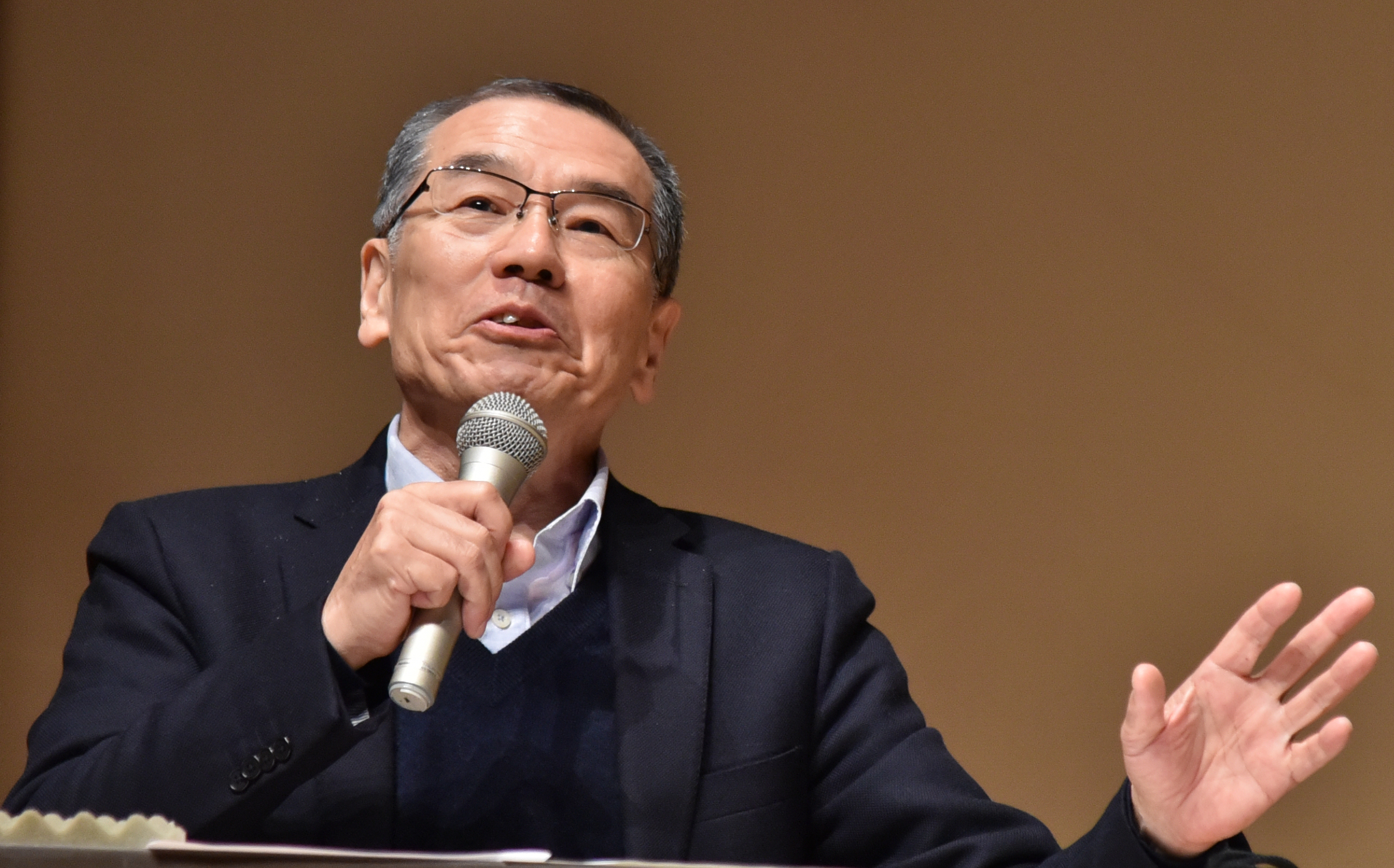 Ban: On December 9, when the first explosion was reported, we held a protest outside the Donen head office in Tokyo on that same day. The following year, governors from three prefectures, Fukui, Niigata and Fukushima, submitted recommendations to the then Prime Minister, Ryutaro Hashimoto. These recommendations suggested that there was a lack of public consensus on nuclear policy and that the national government should take a leadership role in forging a public consensus on the use of plutonium. After this, little by little, information was released to the public. In connection with this, a dialogue event was held with the Science and Technology Agency and CNIC established the 'Monju comprehensive evaluation council', later producing a report on the Monju accident and Japan's plutonium policy.
How do you view the Nuclear Regulation Authority Recommendations?
Suzuki: They are very severe. Basically they are saying that the present organization is not fit to operate nuclear facilities. I think these are the most severe recommendations that could have been issued within the present purview. Trying to find a new operator will be quite difficult. Monju is a prototype reactor and a generating plant and that is why electricity companies are cooperating. The power industry at first supported building a demonstration model which would eventually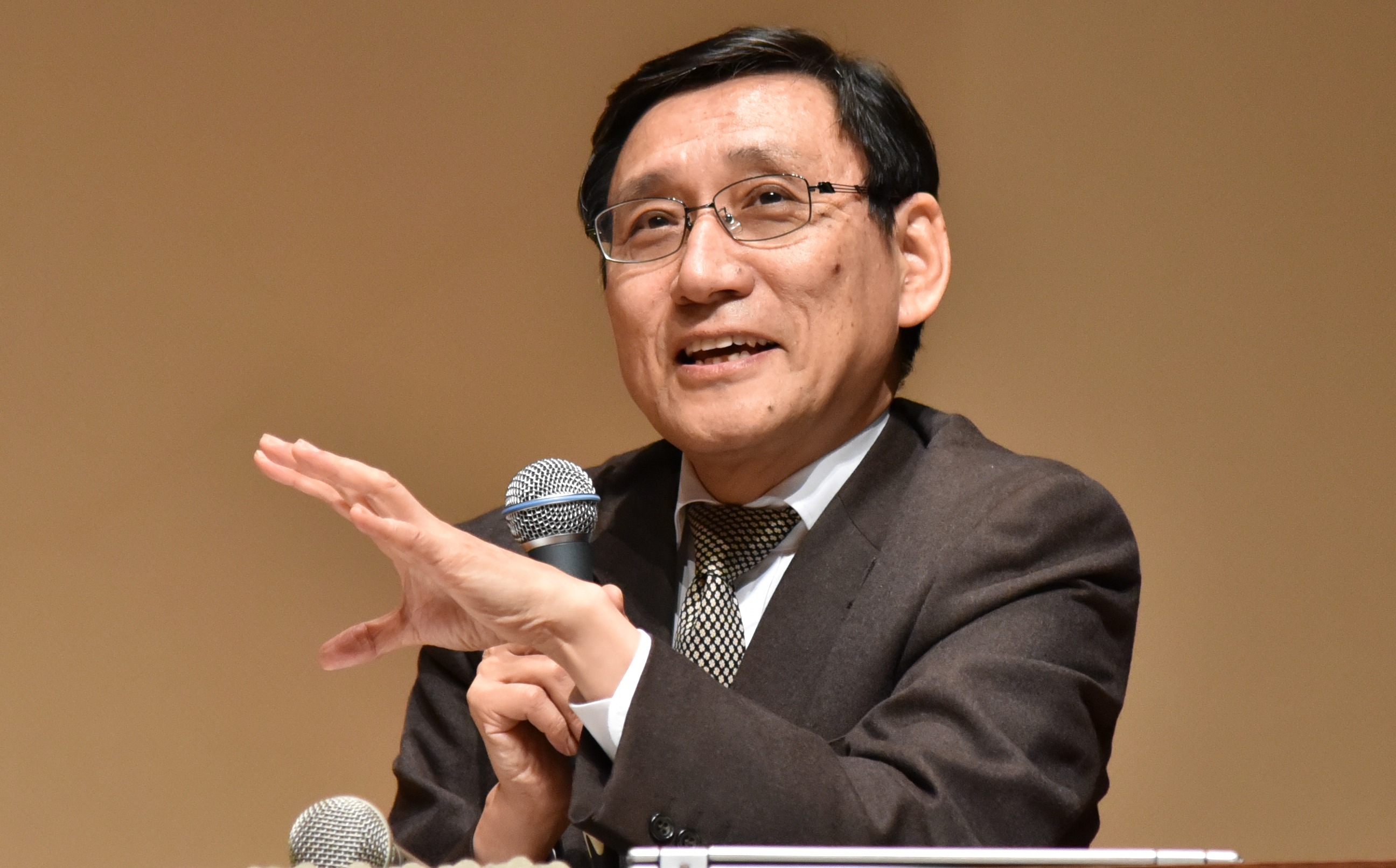 be developed into a commercially viable project. In this case, of course it would be best if the power industry's strengths were utilized in the operation of Monju. Surely it would not be possible for the power industry to say they couldn't do it. That's what I thought, but the other day, the Federation of Electric Power Companies of Japan said that they would not be able to take on Monju. Which makes you think that the power industry, right from the beginning, was not so interested in even the demonstration model. If this is the position of the power industry, I think it will be very difficult to find an organization which will be able to operate Monju as a generating plant.
If they are really intent on operating Monju, efforts must be made to bring together the people with operating experience as well as the power industry and, if necessary, overseas experts, to create a new organization to operate Monju. This will require a strong will and a lot of time.
Ban: In the Nuclear Power Sub-committee of the Ministry of Economy, Trade and Industry, which I participate in, the approach towards fast breeders is that the R&D plan issued by MEXT is simply quoted, but whether or not this research has any meaning is never discussed. For example, within the Ministry's plan, Monju is supposed to be used to reduce the toxicity of radioactive wastes. Research on whether or not it is actually reducing toxicity and to what level, has been carried out since the 1980s, but until now there is no prospect in sight for practical application of this research. I have suggested many times at the Sub-committee meetings that this should be properly evaluated, but I am ignored.
A chance to revise nuclear policy?
Suzuki: It is very hard to make any reforms with the premise of Monju's survival. Up until now we have seen only conventional approval. But we should approve of something not just because it is national policy, but because it meets the needs of society. We should see this as a chance to launch a debate on the entire issue of fast breeder reactors and the nuclear fuel cycle. We need to set up a mechanism where the Diet or theScience Council of Japan etc. can debate and evaluate the issues independently of the government, breaking away from the rigidity of MEXT.
Ban: Over 20 years, Monju has hardly been operational at all, so the technology cannot be passed on as there is no one left with full knowledge of the reactor. Maintenance has been allocated to the company that installed the machines, but the original workers have now all been replaced. It's not just a matter of proper maintenance checks not being carried out, classifications of safety levels had not even been fixed. The present operators should be the ones with the most detailed knowledge of Monju, but as even they have been judged unfit to run it, it seems very unlikely that anyone else will be able to. Japan's science and technology projects run on a convoy system. Simply replacing the operator at the top will not improve anything. The only alternative for Monju is to close it down.
(Article & Photos: Ryohei Kataoka, CNIC)
Participants demanding the decommissioning of Monju and no restarts of Takahama 3 &4
-5th December 2015, Fukui City