No Nukes Day in Photos (NIT No. 171)
A national rally and march opposing nuclear power was held on 26th March 2016. Organisers estimated that 35,000 people attended including many visitors from different countries who were attending the No Nukes Asia Forum and the World Social Forum on nuclear issues. After listening to speeches from three different stages in Yoyogi Park, particpants marched along three different routes through the central area of Shibuya, Tokyo.
(Photos by Ryohei Kataoka, CNIC)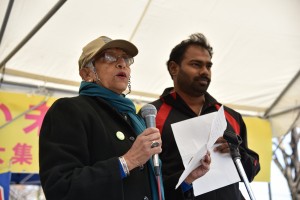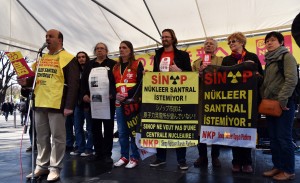 Lalita Ramdas and Amirtharaj Stephen from India (TOP) and Metin Gurbuz from Turkey (BOTTOM)addressing the crowd at Stage No.3. Both statements called for Japan to stop exporting nukes to their countries.