Who's Who: Tetsuji Imanaka ~Nuclear Scientist Activist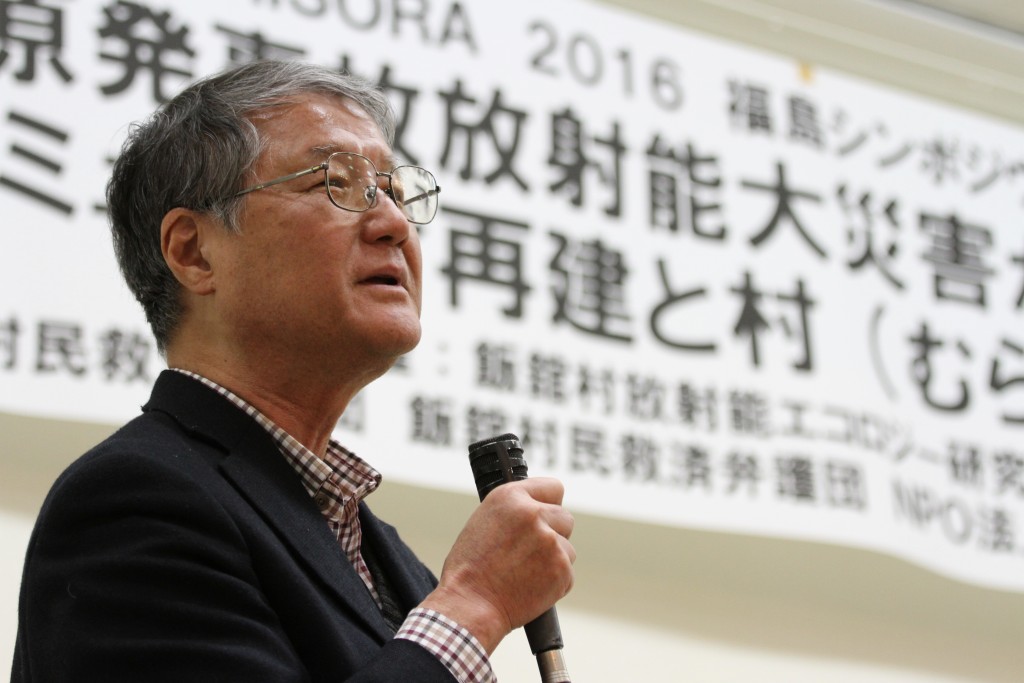 Tetsuji Imanaka was born in Hiroshima in 1950, a second generation hibakusha. In the post-war recovery period, energy was a big problem in resource-poor Japan and many young people saw nuclear power generation as a dream solution for the future. Mr. Imanaka was one of them. He entered the Faculty of Engineering at Osaka University, majoring in nuclear engineering  and then studied at Tokyo Institute of Technology, but he became more and more aware of the many problems involved with nuclear power generation. As Mr. Imanaka himself recalls, 'I was taken in by the fantasy of the time that nuclear power would forge the future of Japan.' This was despite the technical as well as social difficulties that existed right from the beginning and which made nuclear power far from the 'cutting-edge technology' it was made out to be.
He began working at Kyoto University's Research Reactor Institute and conducting research in such areas as environmental impact assessment of radioactivity from nuclear facilities and neutron dose evaluation of the Hiroshima and Nagasaki atomic bombs.  He has devoted himself to 'research that will be useful in stopping nuclear power generation by clearly showing its negative aspects' in precise scientific terms.
As a member of a group of experts in Kyoto University's Research Reactor Institute, he is involved with Japan's first 'anti-nuclear lawsuit' against Shikoku Electric Power Company's Ikata Nuclear Power Station. This legal action has exposed the situation of a pro-nuclear government which disregards even safety inspections. He has also worked with a group in Wakayama, which opposed the proposal to build a nuclear reactor in that prefecture, and succeeded in defeating the proposal and keeping Wakayama nuclear-free. He has worked with many other local activists opposing construction of nuclear reactors in their communities, giving them vital scientific advice.
Mr. Imanaka has also visited Chernobyl several times to conduct research and has published many papers on this, commenting that: "When a major nuclear accident occurs, surrounding communities are completely wiped out. The basis of their livelihoods is robbed from them, unemployment and mental stress cause double and triple layers of hardship. Only a very small proportion of this pain and suffering can be shown through a scientific approach." This describes the present desperate situation in Fukushima. Of course Mr. Imanaka has been conducting research on radioactive contamination and exposure of Fukushima residents, visiting affected areas regularly, starting from straight after the disaster occurred.
In particular, Mr. Imanaka has been involved with surveying the Iitate Village area of Fukushima, which suffered high levels of contamination due to the Fukushima Daiichi accident but evacuation orders were delayed until the end of May 2011, more than 2 months after the accident began. The residents of Iitate were exposed to radiation for this entire time. Mr. Imanaka's research, including conducting resident questionnaires, shows clearly that Iitate residents have been exposed to higher doses of radiation than residents of other areas of Fukushima Prefecture.
(Masako Sawai, Staff member of CNIC and member of Mr. Imanaka's research project on initial stage radiation exposure at Iitate Village)