Group Intro: Kansai Campaign Against Nuclear WasteーSharing information and strategies on nuclear waste from a citizens' perspective
By Kosaka Katsuya, Administrator of Kansai Campaign Against Nuclear Waste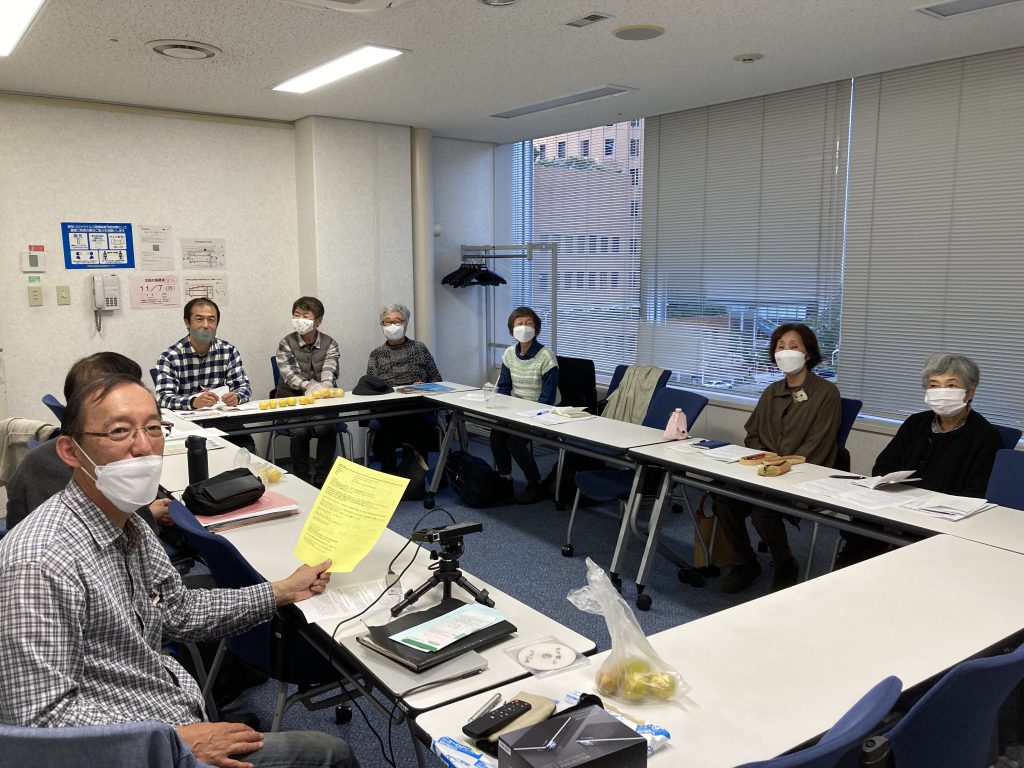 The Kansai Campaign Against Nuclear Waste is a network of organizations, groups, and individuals for discussing the problem of nuclear waste and sharing awareness on the issue. The network was set up in 1999 after Mr. Sueda Kazuhide (currently editor of the No Nukes Newspaper) gave a series of lectures on nuclear waste. Some of the participants representing their organizations and groups said this was a very valuable occasion to get to know each other and proposed that they continue to hold study meetings while maintaining opportunities to exchange information.
As for high-level radioactive waste, we have been pointing out technological and institutional problems on this issue for some time, even before the law concerning the final disposal of such waste was legislated. After the government began accepting applications from municipalities willing to host the final disposal site, we launched a nationwide campaign to hamper the progress of the government's selection process. For example, we proposed a nationwide campaign to exchange views and information whenever a new development of great importance emerged concerning the issue. Another example is that we created slides to explain about the problems more clearly and uploaded the slide show to YouTube. To create the slide show, all our group members played the parts of voice actors and recorded their comments to match the slide illustrations. This kind of amicable atmosphere is the strong point of our group.
Two years ago, a municipality in Hokkaido agreed to accept the 'literature survey' with the aim to obtain government subsidies. The 'literature survey' is the first stage of the final disposal site selection process. We were unable to detect the municipality's move in advance and felt ashamed of our failure. As a result, we are pulling ourselves together in our efforts to prevent the local anti-nuclear waste disposal group from becoming isolated in their community. We are also trying to work out a new strategy in an attempt to block similar moves by other municipalities.
With regard to the clearance system for low-level radioactive nuclear waste, we waged a campaign against an undesirable revision of the relevant law, and successfully persuaded the nuclear power plant operators and other related industries to recycle the low-level nuclear waste solely within their sectors. Nevertheless, the radioactive contamination resulting from the nuclear accident in Fukushima has spread far and wide (attenuating over distance) throughout Japan and the restrictions on the use of radioactive waste from decontamination have been relaxed drastically. There is a danger that the nuclear industry will take advantage of this fact and may discontinue their voluntary restraint on the recycling of low-level nuclear waste. We must therefore keep a close eye on their moves in order to prevent inappropriate action.
The nuclear waste problem is difficult to solve because there are conflicting interests among municipalities and among different generations of residents. This is why the members of various groups in many parts of Japan must work jointly and patiently, refraining from over-asserting their own interests. In order to improve mutual relations among the groups, we are trying to play the role of bridging conflicting interests among municipalities and the generation gap among their residents.
While doing this, we are striving to deepen our concern and raise our awareness of the nuclear waste issue. There may be some readers of Nuke Info Tokyo who share the same feeling. We would very much like to cooperate with everyone and do our best to solve this tough problem.